Bretagne pôle naval Industrial Cluster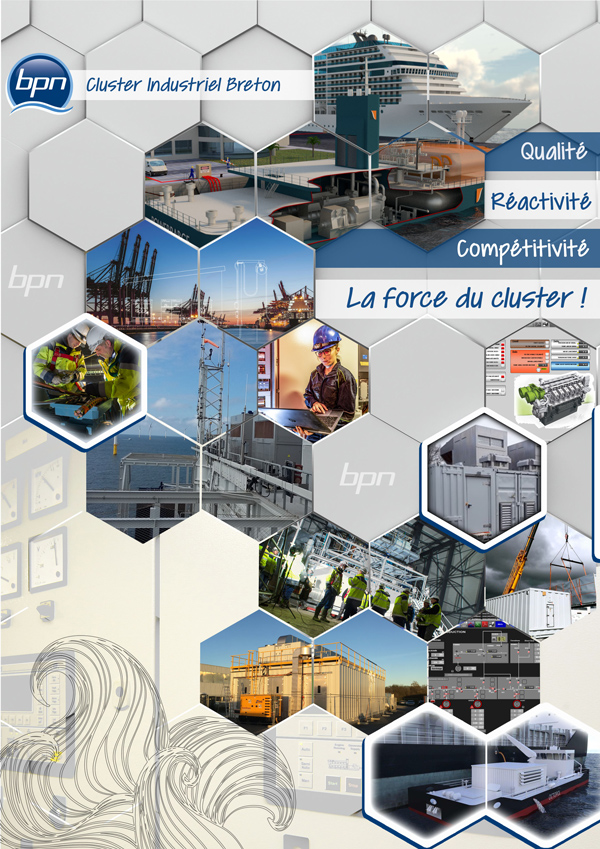 Located in Bretagne, at the crossroads of maritime Western Europe
BPN  carries the economic vitality of more than   199 companies  working in les three sectors of excellence : Naval, Marine Renewable Energy, Oil & Gas offshore.
Issues faced by the most complex projects, from conception to maintenance, are finding response from the industrialists members of our cluster.
Expertise and experience of marine environment are the guarantee of success for the ralisations, the projects and the programs in NAVAL, OIL & GAS and EMR sectors.
The development of MARINE RENEWABLE ENERGIES chain finds its impulse in the breeding ground of undisputed expertise of our companies in the NAVAL industry.
More than 130 member companies of the Oil&Gas cluster are involved at all stages of the value chain of the para-oil and para-gas activities.
A common goal: competitiveness
Complementary skills
To federate and organize industrial chains of references, employing 27,000 collaborators.
Synergies and partnerships created contribute to the development of the activities and to the shared success with customers.
The engineering firms, the construction repair and conversion shipyards, the masters of works associated with suppliers and support services companies offer global and performing deals meeting the demands of clients.
A modern and efficient port infrastructure
spread over the whole of the Region
12 dry docks, 5 mobile lifts from 70 to 650 tons, one fixed lift of 2000 tons, 4 slipways, workshops and covered shipyards, industrial deepwater quays with platforms for heavy loads and handling equipment, allow all companies in Bretagne Pôle Naval cluster to operate in the whole region to achieve the shipbuilding, repair and conversions works and for realizations, "packages" and modules for the MRE and for the offshore Oil and Gas industry.
BPN the 100% useful cluster, partner of all your projects, booster of your competitiveness
Complementary and mastered know-how in all jobs

From construction to maintenance our professionals are your asset/p>

Our companies rise all the challenges, from design to construction